Your Vital Health.
Take Back Control.
Our focus is on posture - movement - stress.
Where there is ease there is connection - independent of age.
Take the first step to better health and awaken your full health potential.
We care - we listen - we get results. We're your London Chiropractor.
Live your best life - get adjusted.
Correct Posture • Reset Stress • Ease Movement
Chiropractic Heals
Everyone else is searching for what's wrong with you; we focus on what's perfectly brilliant. Trust in the knowledge that your body was intelligently designed to heal, grow and function beautifully. We work with your innate perfection by locating and correcting vertebral subluxations; restoring balance within your nervous system, allowing your body and brain to communicate with ease.
London Chiropractor for Sports
Do you play a sport that takes you into the flexed forward position? This will stress the underlying structure. Chiropractic care can dial down the stress and bring ease to the muscles and skeleton. Let us be your London chiropractor for sports.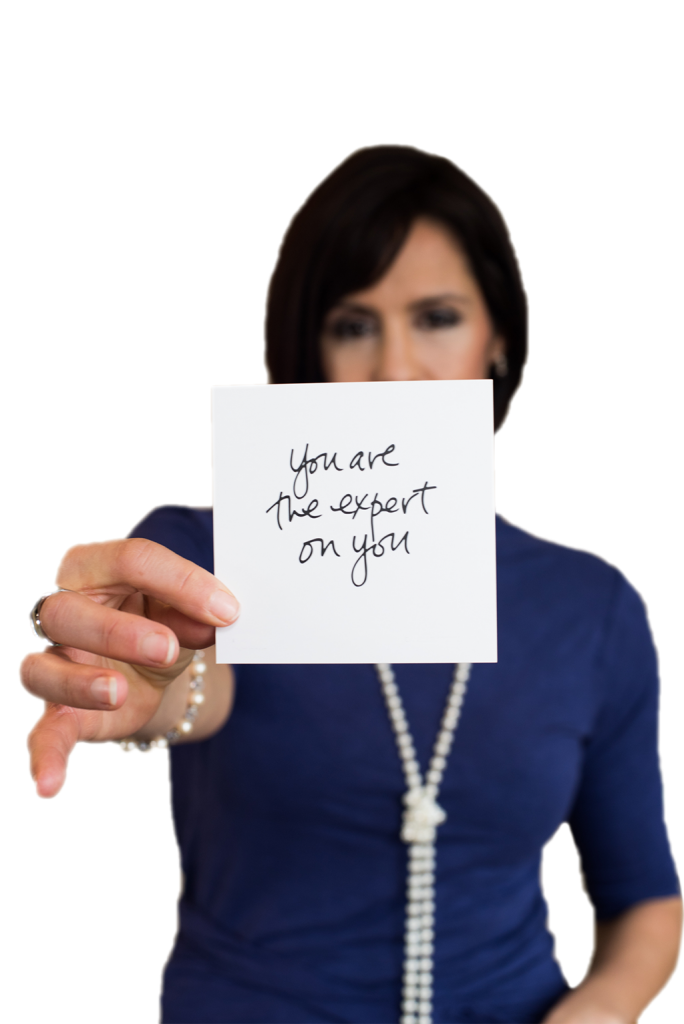 Welcome
Complete Chiropractic Solutions in One Place
In our office we honour and support the healing capacity of the body. We also believe a body full of life is a connected system and one that expresses life fully.
What if you knew your body was brilliant, not broken? As a chiropractor we do not just fix people. We also facilitate a process of ease in the body so you can once again function at full capacity. We trust in the knowledge that your body was intelligently designed to heal and grow beautifully. In addition, as Doctors of Chiropractic, we have the ability to assess the strength and state of the nerve system. Our goal is to support the body, as well as restore balance to the nerve system, allowing the brain and body to communicate with ease.
Our goal is to allow you to shine brighter than you thought possible and reach your full potential.
Laura Baxter (Gravelle), Doctor of Chiropractic

New Patients Welcome
Dr. Laura practices in a family focused healing space, dedicated to changing and bettering lives through chiropractic. We love, support and inspire families toward their optimal expression of life by removing interference to the nervous system and allowing innate perfection to shine. Our goal for every client: a lifetime of health and vitality, with a clear and connected nervous system. Let us be your London chiropractor.
Your First Visit
Prior to your visit you will be asked to complete the online health questionnaire. In addition, please allow 30 - 45 minutes for this visit in the office. During the Initial Chiropractic Consultation and Health History, you will speak to the doctor so together, we can better understand your case history, life history, areas of stress, posture and movement. Afterwards, we conduct an Examination of Spine.
Examination
A complete neurological examination of the spine.
Two high-tech computerized neurological tests.
Comprehensive stress testing of the nerve system.
First adjustment.
We send out for X-ray, if needed.
Follow-Up Visit
Once the doctor has had a chance to sit down and study your test results, she will have you back for your "Report of Findings Results Visit".
During this visit you will also receive a detailed description of your current health situation, how you scored on the stress tests, and what this indicates about your current state of function.
We will present the best plan of management and how to reach your goals with a success plan. Finally, we answer all of your questions before starting your chiropractic adjustment schedule, these include how long it will take, how much it will cost, how we will mark change along the journey.
Best Practices
Clinic with Innovative Approach to Treatment
As your London chiropractor, Dr. Laura utilizes state of the art technology as well as testing to evaluate the underlying nerve system. We also capture a base line of function and compare to future progress.
Highest Quality Care
Active care : We create a plan of care tailored to you with frequent visits to create momentum and change in the brain and neurology.

Every 12 visits we are conducting a progress evaluation which are quantitatively assessing changes in the nerve system.

We then set a new plan or continue along the pre-discussed plan.

We also celebrate successes with you as the nervous system changes and the brain comes back on line.

Vitality care in our office is long term care in addition to the goals of continual improvement and betterment of the brain and nerve pathways. A stronger climber in the load of life and maintaining the level of function achieved for optimal expression in life.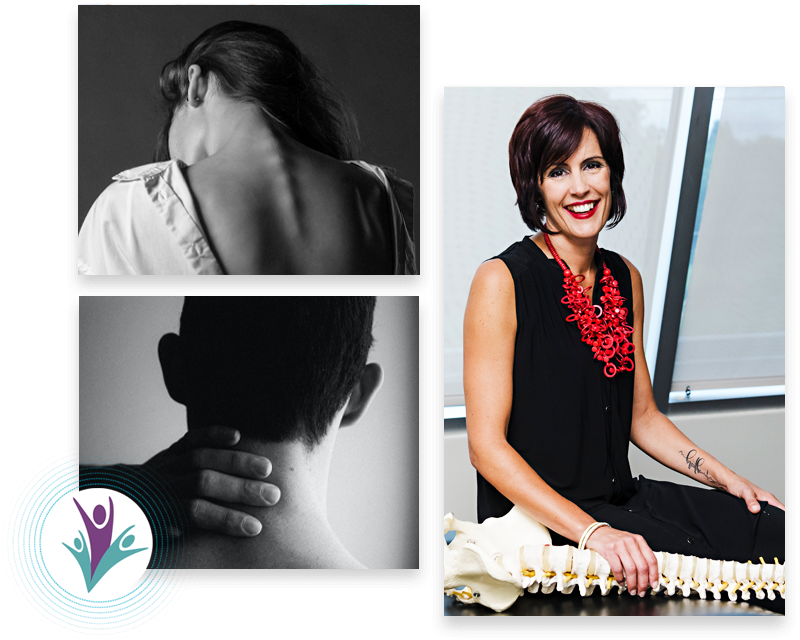 What Our Patients Say
We want each and every one of our patients to know how important their health and treatment is to us. It is an honour to have their trust in our office.
Absolutely the best chiropractic care in London
A few years ago, on a winter walk, I slipped on ice, fell backwards and hit my head. Following the accident, I had terrible neck mobility and pain. Afterwards, Dr. Laura was able to pinpoint exactly the cause of my neck pain as well as explain the cause in a professional yet personable and friendly manner. Finally, with ONE effective adjustment I was able to walk out of her office with ZERO pain. Needless to say, she had me 'hook-line-and sinker' after that experience. I also trust my children in her care and our family very much looks forward to our appointments. Dr. Laura is professional, friendly and extremely knowledgeable and I recommend her services without hesitation.
I've been going to Dr. Laura since early on in my first pregnancy and right from the beginning have felt welcomed in her office by her and her team. I have continued to take my son to her since he was born and still get adjusted regularly, as well. Dr. Laura is passionate about what she does and genuinely cares about the overall well-being of the families she works with.
When I wasn't able to go to Dr Laura during the time of Covid-19 shutdown, I couldn't believe how badly my body needed adjusting. With the change in lifestyle, sitting in front of Zoom, not working out as much as well as moving less, I had headaches and neck soreness. That's all gone now that I'm back to regular adjustments!
Dr. Laura as well as Leesa have made my experience with Chiropractic an extremely positive one. If I have had any questions regarding my adjustments, Dr. Laura is always happy to take the time to answer them. Getting adjusted has also helped my body's immune system be at it's best, which is very important to me as I work with young children who like to share everything. June 28, 2020, I am very appreciative of Dr. Laura 's professional and personal attention to my health and well being. I missed months of adjustments due to Covid-19. As a result, I could clearly tell how my body as well as my mind needed those adjustments. Thankfully, after getting back to Dr. Laura's care, my body as well as mind were rejuvenated.
Dr. Laura has done wonders for our overall health and well-being. Not only do my son and I see her consistently, we also love the benefits we experience! Dr. Laura's overall wellness, holistic and preventative approach is what makes her stand out above the rest!
I have had a bad experience with a Chiropractor in the past. However, I met Laura at a health expo in London and decided to give her a try. Now 2 of my best friends also see Dr. Laura as well as my 2.5 year old daughter and I. In fact, Tiffany as well as Dr. Laura brighten up my day every time I see them. They are also patient, kind, understanding, flexible and most of all highly experienced. Tiffany gives my daughter a granola bar while she waits for me to get adjusted, they always give us a bottle of water, and Tiffany even gave me an extra bottle of hand sanitizer as well(which is in low supply right now). I would definitely recommend this business to ANYONE! Thank you so much Dr. Laura!
I've been seeing Dr Laura since early 2015. Of course, at the time I was unable to walk, I was in constant pain and daily activities like going up and down the stairs were impossible. Now, not only do I live an active lifestyle, but walking isn't an issue anymore! Finally, going up and down the stairs isn't the chore it used to be! Not only has the chiropractic adjustments helped my pain and mobility, it has also had unexpected effects in other areas of my life. Consequently, my mood is better, and my anxiety levels are nothing like they used to be. Even my immune system has improved as a result! Before, I would get sick if someone sneezed 10 ft away! It has helped regulate my asthma and menses in addition to my digestive system! To say she has helped is a HUGE understatement! Thanks Dr Laura!
Experienced London Chiropractor
Dr. Laura Baxter (Gravelle) is a London chiropractor who has been serving her community for over 17 years and is an expert in her field.